Who We Are
Since 1999, The The Southern Landscape Group has been providing exceptional lawn, landscape, and hardscaping services to Pinehurst and the nearby areas. Contact us today by calling (910) 944-2361. Let us enhance your outdoor life with our lawn and landscape solutions.
Premier Provider of Lawn & Landscape Services
The Southern Landscape Group is a full-service landscape company specializing in residential design/build and landscape management. We offer a wider range of services to our customers, often with shorter turnaround times than our competitors.
Experienced & Professional Staff
At TSLG, we have passionate, dedicated employees focused on exceeding your expectations in every project. By encouraging our staff to reach their full potential in a stable and fair work environment, we have built a team of experienced people who genuinely enjoy their jobs. In fact, many of our employees are college graduates with degrees in horticulture and turf management. In order to deliver the quality customer service you deserve, we employ these stringent hiring practices and requirements:
Every new hire is drug tested and undergoes a thorough criminal background screening.
We participate in E-Verify which complies with federal law requirements to verify identity and employment eligibility.
Training sessions are conducted on a weekly and monthly basis to enhance employees' skill sets.
We are fully licensed and insured with general liability, property damage, and worker's compensation to protect our clients, our company, and our employees.
CONTACT US
Billy Gray
Owner/President
Virginia Polytechnic Institute and State University
Kevin Hardt
Landscape Architect / Designer
North Carolina State University
Kenny Copeland
Landscape Construction Assistant Manager
14 years in landscape construction
Ron McCullen
Residential Maintenance Specialist
Sandhills Community College
Michael Maness
Director of Operational Support
Sandhills Community College
Jennifer Riley
Landscape Designer
Cuyamaca College and Sandhills Community College
John Privott
Construction Manager
Sandhills Community College
John Gray
HR/Administrative Support
Oregon Institute of Technology
Chris Burrows
Director of Maintenance
Sandhills Community College
Nic Sanchez
Commercial Account Manager
10 years in landscape maintenance
To all involved with this project, very nice work - it all looks great! Thank you so much.
M. & A. Herdy
MORE REVIEWS
State & National Professional Associations
North Carolina Registered Landscape Contractor
North Carolina Registered Pesticide Applicator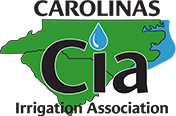 Carolina Irrigation Association (CIA)
American Society of Landscape Architects
North Carolina Licensed Irrigation Contractor
National Association of Landscape Professionals (NALP)
Sustainable Sandhills: Certified Green Business
North Carolina Nursery and Landscape Association (NCNLA)
International Concrete Paver Institute (ICPI)
Dedicated to Your Peace of Mind
At The The Southern Landscape Group, we are dedicated to your peace of mind with top-notch project management, comprehensive lawn and landscape services, and professionally, well-trained employees. Contact us today at (910) 944-2361. Located in Aberdeen, we serve Pinehurst, Southern Pines, West End, Whispering Pines, and all nearby communities. Take advantage of our many lawn care services and landscape design solutions such as outdoor lighting, mowing and edging, RPZ backflow installation and repair, sod installation, and fire pit installation.